2015 Liv9 Fall Classic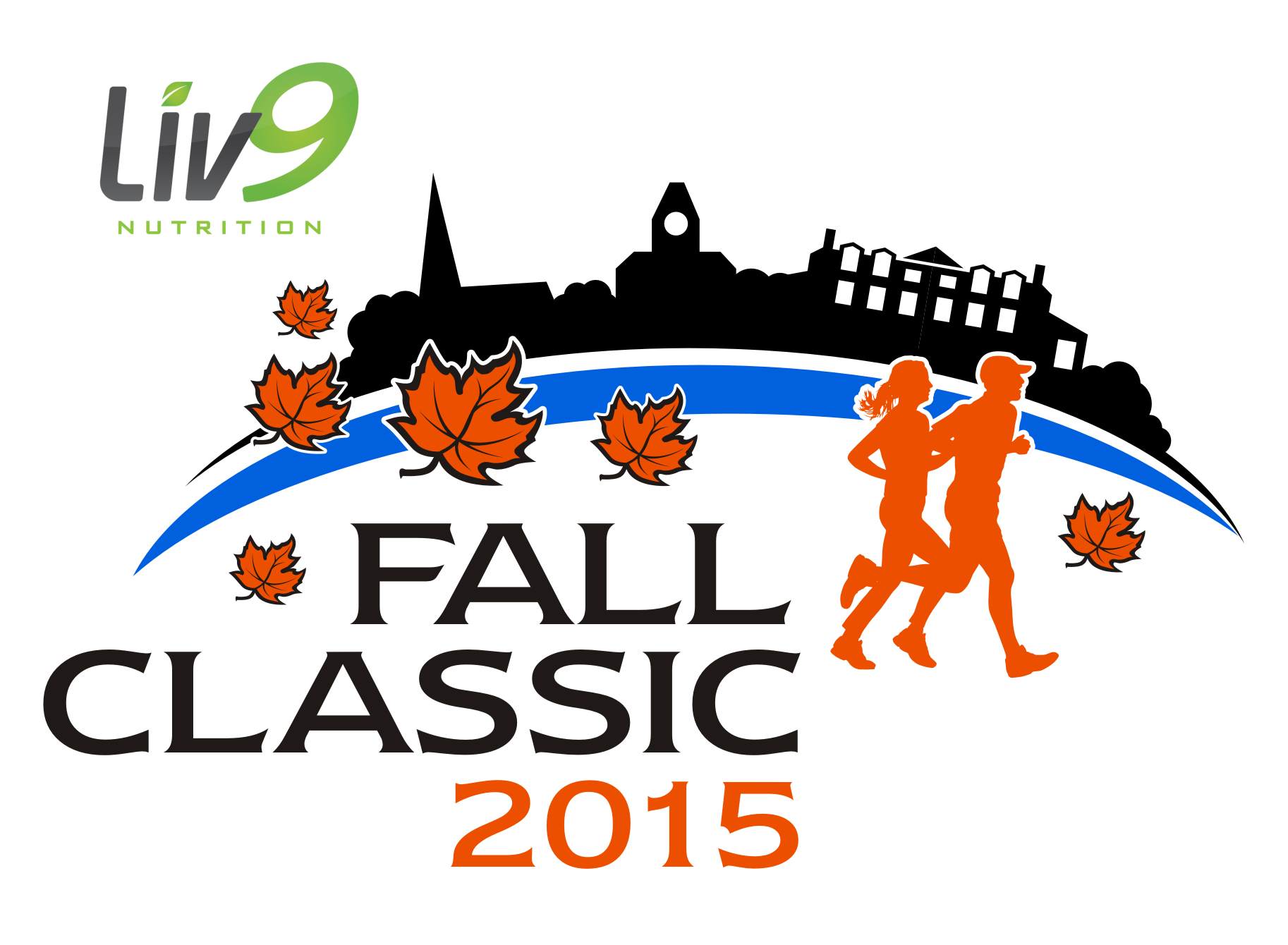 Date: September 27th, 2015
Location: Fredericton, New Brunswick
On September 27th, 2015 the 33rd annual Liv9 Fall Classic will take place in Fredericton.
Our events include the 5K, 10K and Half Marathon and a 3K Middle School Challenge. We will also hold a 1K Kids Fun Run (just 1,000 meters!), which will be held the day before the bigger events, on September 26th, on the Bill Thorpe Walking (train) bridge.
The Fall Classic is excited to announce that the half marathon distance will be part of the Running Room 2015 Super Series!
As well as earning points towards the Super Series, age group medals for the 1st, 2nd and 3rd place finishers, for men and women, will be awarded for: 19 and under, 20-29, 30-39, 40-49, 50-59, 60-69, and 70+.
For more infromation on the Running Room Super Series challenge please visit the Run New Brunswick web site.
Facebook and Twitter
Stay focused, stay informed: check out our Facebook page for latest news or info or if you would like to ask a question.
Follow us on Twitter: @Fredfallclsc