2016 Liv9 Fall Classic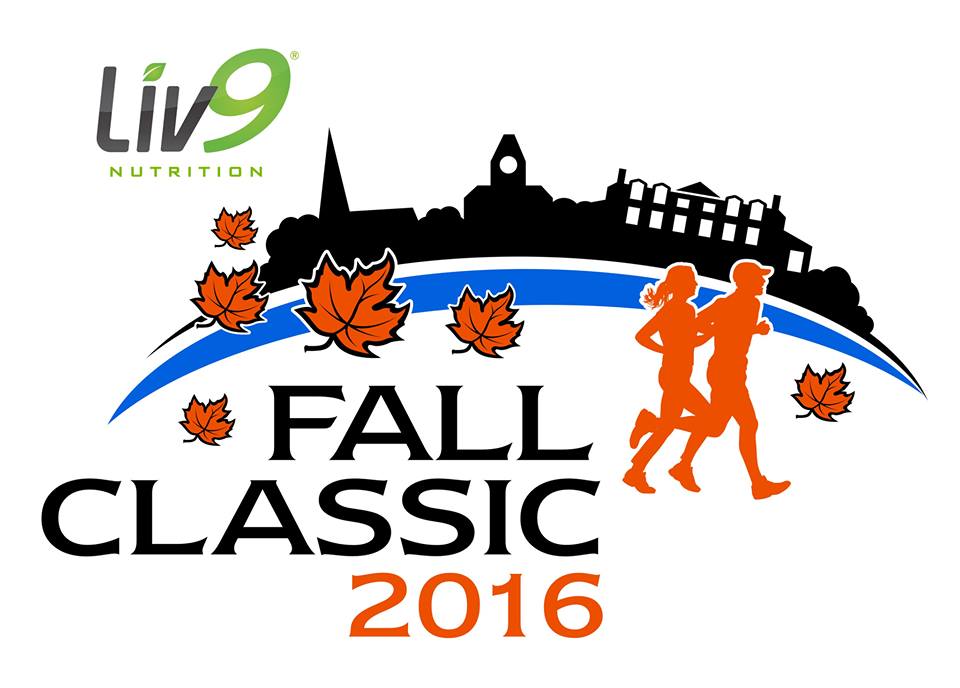 Date: September 25th, 2016
Location: Fredericton, New Brunswick
On September 25th, 2016 the 34th annual Liv9 Fall Classic will take place in Fredericton.
Our events include the 5K, 10K and Half Marathon and a 3K Youth Race. We will also hold a 1K Kids Fun Run (just 1,000 meters!), which will be held the day before the bigger events, on September 24th. More details to come
Facebook and Twitter
Stay focused, stay informed: check out our Facebook page for latest news or info or if you would like to ask a question.
Follow us on Twitter: @Fredfallclsc