News & Events - Breathing Space Yoga Fall Classic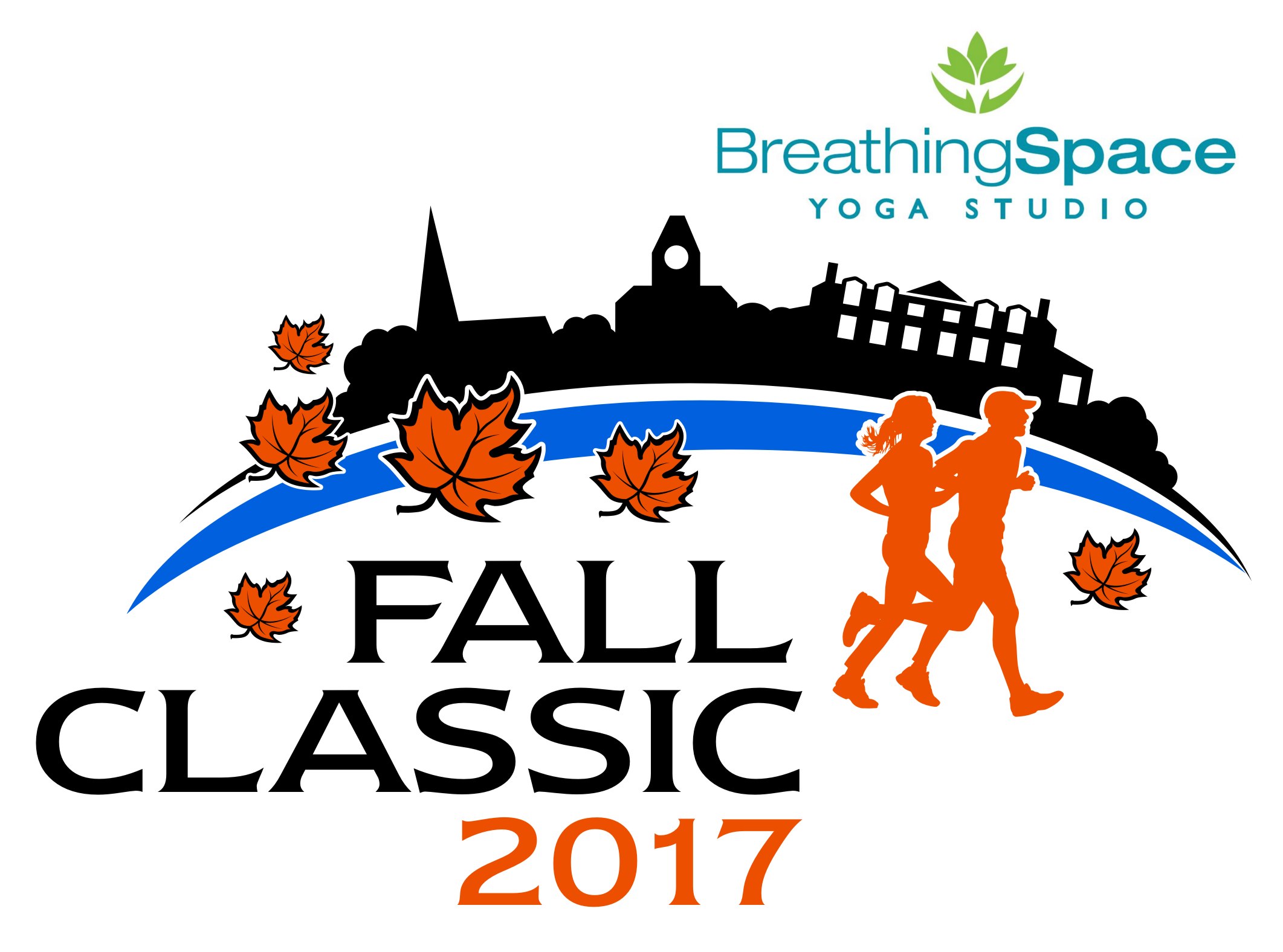 THE 2017 BREATHING SPACE YOGA FALL CLASSIC IS ON SEPTEMBER 24
MUSIC - NO NOISE-CANCELLING HEADPHONES AND EARBUDS
Your safety is paramount to us!
Due to the fact the 2017 Breating Space Yoga Fall Classic course runs along our trails and crosses some roads, YOU, the participants, need to be absolutely aware of any instructions given to you by a course marshal or race official. So, the use of noise cancelling headphones and earbuds will not be allowed.
If you need to run with music, please use only one ear bud so you can hear any instructions from officials, participants, course marshals. If any runner is spotted running with noise cancelling headphones or noise cancelling earbuds, you will be asked to remove them.
We apologize for any confusion but everyone's safety, including yours and our volunteers, is important.
Volunteers Needed!
The Fall Classic committee is looking for volunteers to help out with the race on Sunday September 24th, please read below for the details and contact information:
The 35th Annual Breating Space Yoga Fall Classic Race Weekend is months away and we need YOU.
We would appreciate your help in any of the following areas on Sunday, September 24th Times will vary depending on the task:

Site Set-up and tear down
Turnaround points (we need big voices and cheerleaders!)

Finish line/medals (we need big smilers!)

Various tasks to be determined.
Volunteers will receive a special t-shirt, the planning committee's undying gratitude and we guarantee you'll have a whole lot of fun!
If you are interested in helping make this fabulous race weekend a HUGE success please reply to this email. Let me know if you have a preference of what you would like to do or any special times you aren't available. If you know someone who would like to help out please feel free to send email to susanmarybelliveau@gmail.com
Kids Run!!
On Saturday September 23rd, the kids run will take place at 3:15 p.m. at Government House. Registration for the kids run takes place between 2:00 and 3:00 p.m. at Government House. The race sponsored by Serenova takes place on the trail featuring a loop that will start and finish at Government House.
Registration for this race is FREE and every participant will receive a medal!

Breathing Space Yoga Studio, the Fall Classic's presenting sponsor, will conduct a yoga warmup.
The 3k Middle School Team Challenge
Middle School Teams have the opportunity to compete for Top Scoring Team and Top Team Participation (you need at least 3 boys and 3 girls in grades 6-8 from same school to make up a team)
Preferably, registration can be done by your coach from school by Friday, September 22 ($100. cap fee for schools) or individually for $10.
Medals will be presented to Top 3 Boys and Top 3 Girls as well as participation medals for all.
Medal presentations will take place approximately 30 minutes after the race on the steps of Government House.
Route Information!!!
You spoke, we listened. This year's 2017 route will be similar to last year's route heading towards Lincoln along the beautiful St. John River. We will be posting route details shortly.