Just a good running story ......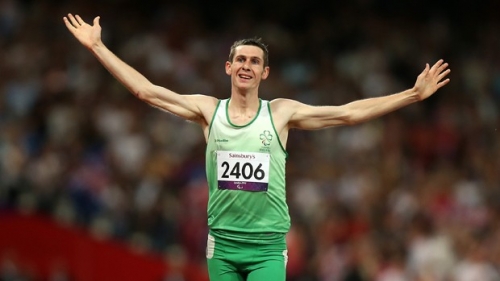 The 22-year-old from Glengormley clinched the T37 1500m title in four minutes 8.11 seconds.

McKillop, who has cerebral palsy, set a new Paralympic record and was more than six seconds ahead of Australia's Brad Scott, who took second place.

Coming into the race, he had a season's best of more than 20 seconds faster than his closest rival.

McKillop broke his own record during the 800m final on Saturday and brings Team Ireland's gold medal tally to five - including Eglinton sprinter Jason Smyth's win in the T13 100m and Bethany Firth, from Seaforde, who took gold in the 100m backstroke S14.

The winner said the 1500m is his preferred event, and added it was very hard to win both.

"But with all the training I have done, I've put in the hard work for months and years and to stand on the starting line and race in the 800m and 1500m in a class that I'm at the top of is an honour. Getting the chance tonight to do it was unbelievable."