Welcome to the Capital City Road Runners & Walkers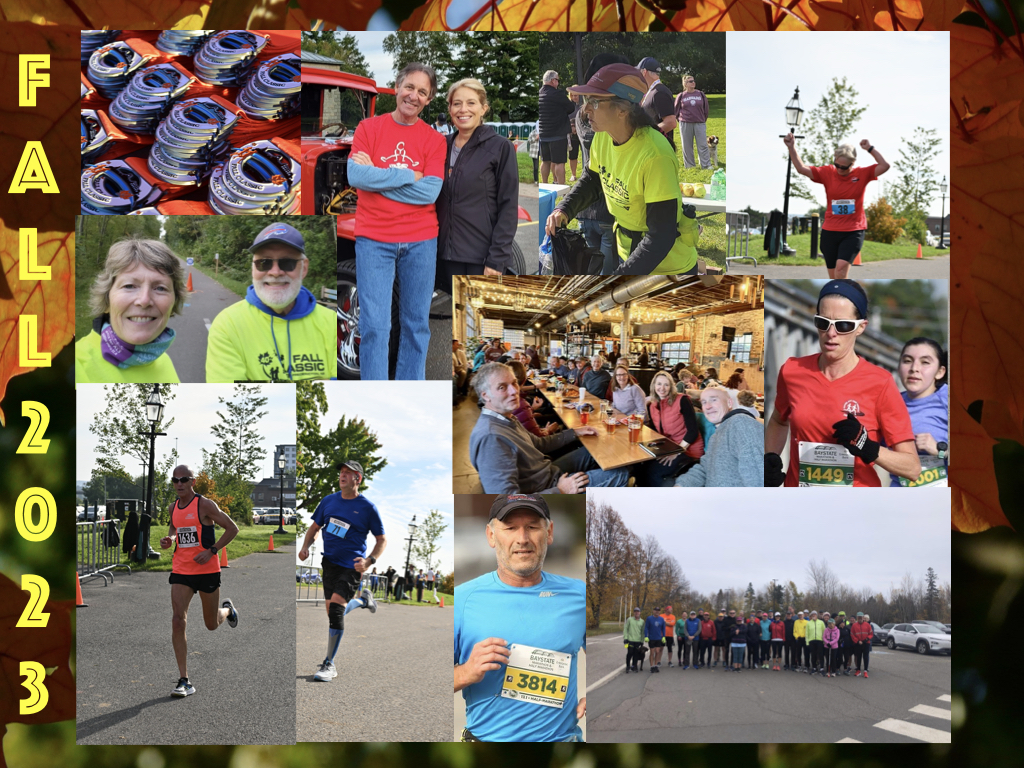 Whether you want to train for a marathon or simply like running or walking with others - CCRR is the club for you! Enjoy the camaraderie of getting together and chatting with runners who can help you achieve your goals and stay injury free.
Capital City Road Runners is Fredericton's oldest running club. We have been in existence since 1983 and host many club events throughout the year. We are the proud hosts of the annual Fall Classic run held each September, one of the most anticipated races in the Fredericton area. (See our Events page for upcoming races).
For more information about joining our club visit the Membership page here.
Run (or Walk) with us!
We invite you to join us on Wednesday evenings and Saturday mornings for an enjoyable training run. Runners of all abilities are welcome and you will find someone at your level to run with. We also have a good walking group as well.
Our outings normally follow the Fredericton trail system. The average distance is 10K although people do more or less depending on their training level. After the first mile we often break into smaller groups of people who run at a similar pace.
Start Times:
Wednesday at 5:30 pm at UNB Currie Centre
Saturday at 8:30 am at UNB Currie Centre
Apres Run/Walk (Breakfasts)
(Approx 10:00-10:30)
Saturday November 18th - Isaac's Way
Saturday November 25th - AGM at O'Dell Park Lodge (10:30 a.m.)
Saturday December 02nd - Fredericton Inn
Saturday December 09th - Not The Honolulu Marathon Breakfast
Saturday December 16th - The Happy Baker
See You There!