HARRY & HENNY Sea to Sea 2013
January 30th, 2013
Harry & Henny Drost
The Sea to Sea 2013 Bike Tour Raising Awareness of Poverty
The Sea to Sea 2013 Bike Tour is a nine-week, 3,900-mile cycling trek across North America designed to raise awareness and funds in support of those living in poverty around the world. The tour is hosted by the Reformed Church in America, Partners Worldwide, and World Renew. Harry & Henny are looking for your support.
The tour begins June 22, 2013, in Los Angeles and ends August 24, 2013, in New York City. Stops include Phoenix, Colorado Springs, Pella, Grand Rapids, Toronto, and Montreal. Organizers expect this will be the largest bicycle tour to ever cross the United States and Canada, and applications are already coming in. Riders have the option of going the full distance or registering for one to five week segments. The registration deadline is March 1, and the recommended fundraising deadline is April 1 so cyclists can focus their efforts on training.
to sign up, support financially, or prayerfully please go to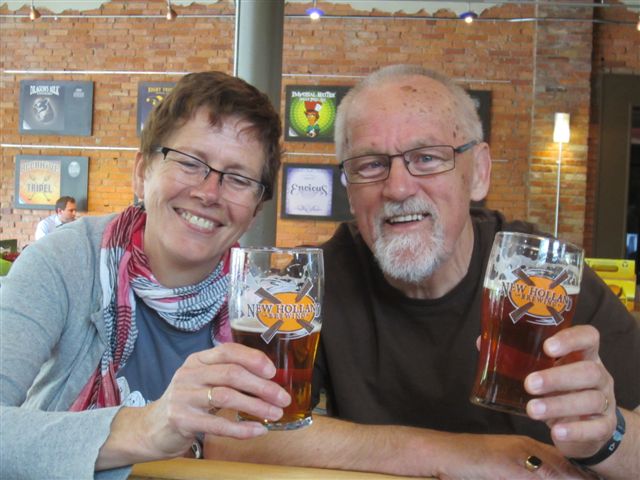 We cycled part of the RAGBRAI in Iowa and had a great time .
We are wearing the shirts from the first Sea to Sea ride through Canada.
Harry biked a third of it and Henny volunteered.

<>
Now a little bit about our fund raising.
We are very excited to tell you that
we
have over $ 18.000 committed by YOU !
Others are still organizing for
some
smaller fundraising events.
Thanks, thanks ,AND thanks !
On St.Patricks Day the Capital City Road Runners will organize
a 10 km fun-run with proceeds going to
the "Fight against Poverty ".
If you have not had the chance so far to support us,
you can make a tax deductible donation
through our church or on the website at
seatosea.org
looking for Henny Drost or Harry Drost.
Since Henny is so good looking ,she has more money collected - so have pity on me.
"Since I have worked for it way harder, that's only fair!" ) Replied Henny.
Another idea from me is for you to support Henny
for 1 cent a minute she bikes till we leave for L.A.
And for me 1 cent per km till the end of May 2013.
ARE YOU IN ?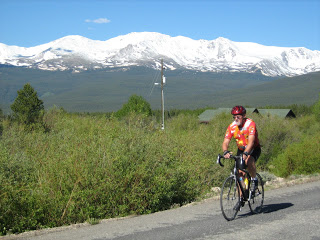 In 2010 we were in Colorado. It was fantastic and we are going to be there again this summer.
This time on the Sea to Sea 2013 Tour. There are now approx. 80 people doing the full 6000 k.m.
and about 100 have signed up for parts of it. You too can join us for a few weeks.
Henny likes ice cream ! She does anything to make her stronger . We are now on our stationary bike at least 5 times a week, but looking forward to when we can do the training outside....