Joe McGuire - One of New Brunswick's Best
November 23rd, 2010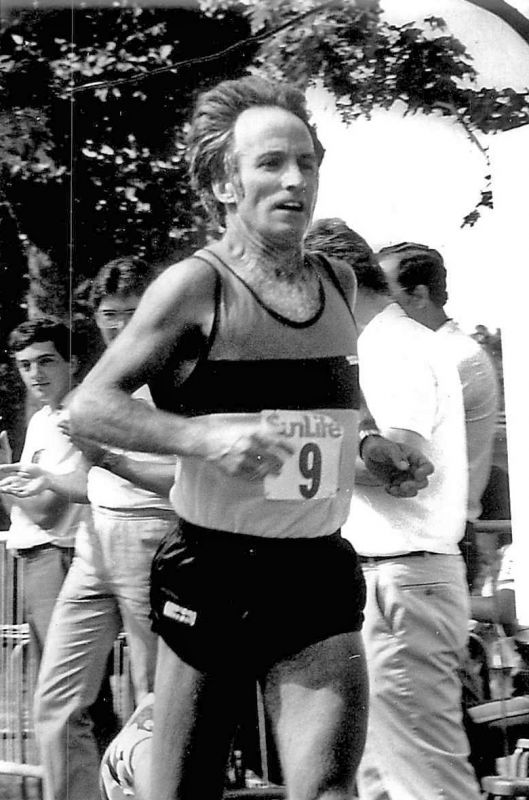 For those who may not remember Joe McGuire - he was one of the very best of New Brunswick Marathoners. He has a race named after him in his hometown of Woodstock which saw the 24th running of the Joe McGuire 10km Road Race held on July 31st of this year as part of Old Home Week in Woodstock.
The Woodstock, NB native was a distinguished distance runner between the year 1977 and 1998 best known as New Brunswick's current record holder for fastest marathon time of 2:27:51.
Joe grew up and lives in Woodstock, NB with his wife Ginette (née Caissie). They raised two sons, Shawn (1971) and Trevor (1972). Joe studied at St. Thomas University in Fredericton from 1963-1967. After university, Joe returned to his hometown where he began teaching at Woodstock High School. During his career as a teacher, Joe was also very active in coaching sports such as soccer, basketball, hockey and baseball.
Joe started running in 1977 to lose weight and improve his cardio-vascular level. At that time, he could not run a mile and was conscious of people seeing him, so he ran in the evenings at the golf course when it was dark. In the late 70's and early 80's, Joe was running on a regular basis and was averaging about 50 miles per week, with every run being under a 6 minutes per mile pace. From 1984 and throughout the next few years, Joe was averaging over 3,000 miles a year on the road. On two occasions Joe ran two races in one day and in both cases he won the first race overall and placed 2nd in the second one, but won the master's category. In 1984 he ran the Loyalists Days Half-Marathon then drove to Shippagan to run a 10KM race at 5PM. He changed in the car as they raced to Shippagan and arrived at the starting line as the gun went, but was unable to win the race overall (as he did the previous year) but placed 3rd. In conclusion, Joe has competed in over 200 road races and has never failed to finish them all and in his years as a master, he has never lost a race in eastern Canada or the New England States. He has won five national titles in the five races. ( Taken from runnb website )
Those of us who remember Joe, always accompanied by a smiling Ginette - an avid runner herself - we offer our condolences to the family as they grieve the loss of a wife and mother. Ginette McGuire passed away on November 14th, 2010, following complications from an eight year battle with cancer.
To read more about Joe McGuire go to