The CCRR's Nostalgia Run
October 15th, 2010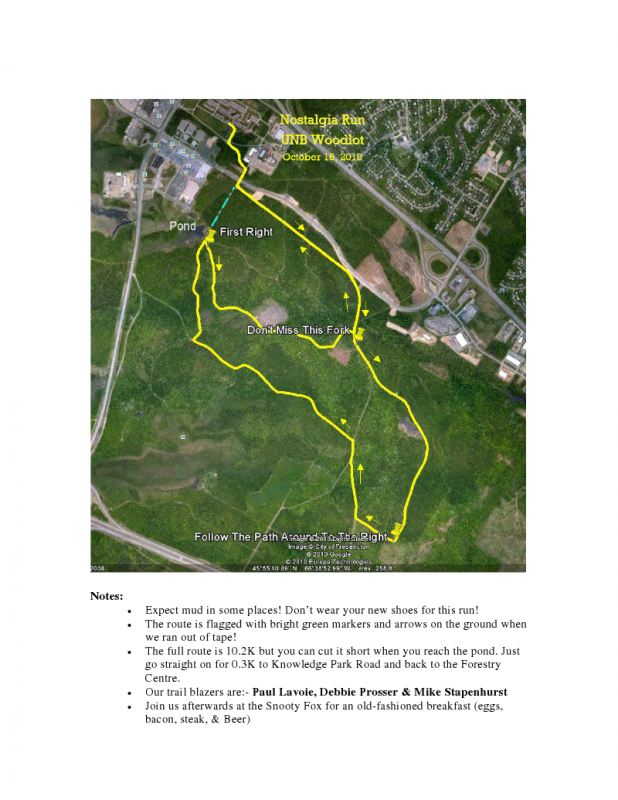 Join us for the Nostalgia Run on Saturday, Oct. 16th. Meet at the Hugh John Flemming Forestry Centre (off Regent Street, opposite Regent Mall) at 8:30 am.
In the old days, the club was hard pressed to find good, safe places to run, away from traffic. A favourite route was the UNB Woodlot.
This Saturday club run will be a 10 k (approx.) loop through the woodlot, lead by those who know the way. Maps will be provided to avoid anyone getting lost.
Breakfast afterwards will be at The Snooty Fox.
Please tell your friends, and encourage "old" club members to come out to this great event!!