Record set at Halifax Marathon
May 22nd, 2012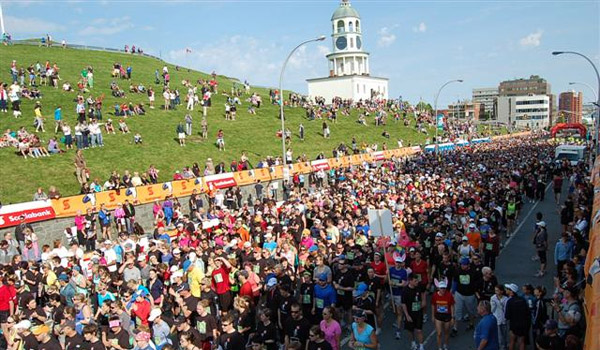 There was a record-setting win Sunday morning at the 8th Annual Scotiabank Blue Nose Marathon.
Greg Wieczorek, 29, of Halifax, grabbed the lead early and never looked back as he cruised to an easy win, more than 21 minutes ahead of his closest competitor, Scott Clark of Summerside, P.E.I.
Wieczorek won in a record time of two hours and 28 minutes, running the back half of the race in the exact same time as the front.
"I was a little conservative on the front half, knowing that it would be a challenge in the back half," he said. "I wanted to make sure I saved something for the back half and the hills of Dartmouth, and that strategy worked out pretty good."
This is Wieczorek's second win at the race in as many years.
"I couldn't have asked for a better day … the marathon gods were smiling upon us today," he said.
Three hundred and fifty runners took part in the 42-kilometre race.
for full story go to ....
http://www.cbc.ca/news/canada/nova-scotia/story/2011/05/22/ns-record-setting-blue-nose-marathon.html