ruminations of a running rev
November 2nd, 2010
Still Running? You betcha!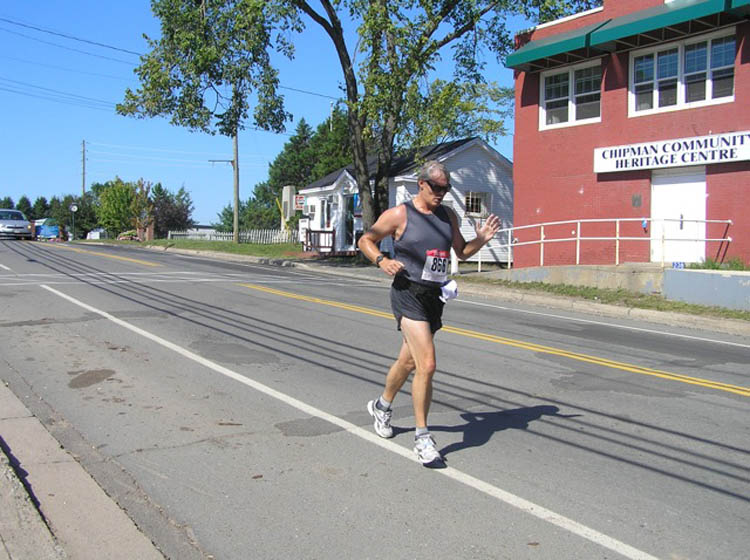 The one question that people ask me these days is "Still running?" These are people who have known me for years and know that running is what I do. The answer is usually "Yes." and left at that. Nearing sixty myself, and time seems to slip through the fingers like sand, it is hard to believe that this will be the 14th annual Metric Marathon coming up next week. It seems only a short time ago that we toed the start line for the very first Metric Marathon. Yet, 14 years have zoomed by. Then throw into the mix that this year saw another successful Fall Classic - the 28th edition and I shudder to be able to recall toeing the line for the first edition of that too! Still running? You betcha!
Back then, twenty eight long years ago, that have gone by like a flash, the Fall Classic 10km was an easy 36 minutes and change. It was run on a Saturday afternoon back followed by the club party. How things have changed since then. Those days of personal best times are long gone, ( and free beer after the race ) but the joy of running still lingers, and every once in a while a run will feel easy as if one is floating on air. Still running? You betcha!
When driving along, or maybe visiting family or friends in other places, and seeing new trails or even hills, my thoughts go to how it would feel to run along or even up them. I imagine runners like myself running these trails and hills and who would know all the running routes that over the years have become like old friends as one runs off the stress, or shared with another runner engaged in 'good' conversation, united by their enjoyment and love of running. Still running? You betcha!
As the years have flown past, somewhere along the way, not sure how it happened, where it happened, but happen it did, and I have become that 'old guy' that the younger runners take a look at and do everything in their power to make sure this 'old guy' doesn't finish ahead of them. I wonder if they will be still running 30 plus years from the first time they laced up their running shoes and became a runner. How well I recall that look - as I did everything in my power not to let the 'old guy' beat me. Sometimes everything in my power was not power enough. Somewhere along the road of life, not sure whym but I became 'a runner' and 30 plus years later I'm still running? You betcha.
Still running??